Need A Security Speaker?
Bill Bregar is your Loss Prevention & Security Speaker.
Are you looking for a loss prevention professional to speak at your next company conference, group or association meeting?
Bill Bregar is an accomplished, high energy speaker who will deliver a presentation on loss prevention topics including employee theft, shoplifting, and an LP approach to hiring, understanding the employee that steals and more, anywhere in the US. See his full Curriculum Vitae here.
Request Bill Bregar Now
His expertise includes areas of hiring and preventing employee theft, shoplifting prevention techniques and equipment, pre-employment background checks and Investigating and prosecuting criminals in organizations.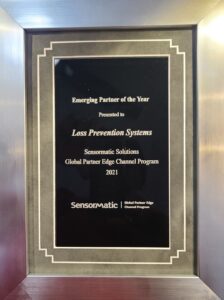 Bill started his career in Loss prevention and Security over 30 years ago and has been the Director of Loss Prevention for several major companies. Bill draws on his experience in LP experience including the thousands of employee theft investigations he has conducted. He has put in place anti-shoplifting programs among other LP programs that have led to significant reductions in loss and an increase in profit for many companies.
Bill owns Loss Prevention Systems and produces the online Loss Prevention Magazine Prevent Loss.
His company has won numerous awards for excellence in retail security and shoplifting prevention.
Bill has a Bachelor's degree in Private Security Administration and Management.
Speaking engagements, seminars or training can be from one hour up to several days; each presentation is customized to your needs – see our primary topics here.
Request Bill Bregar Now